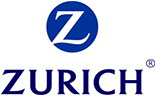 Job Information
Zurich NA

AVP, Middle Market Manager, Ontario Region

in

Canada
AVP, Middle Market Manager, Ontario Region
Description
There are many reasons why Zurich is the intelligent choice for your career.
Collaborate with some of the most diverse minds in the industry. Stimulating challenges. Global awareness. Meaningful work. Work on challenges that help you to grow.You'll have the chance to develop vital skills, explore your passions, and build a rich and rewarding career.
Job Summary
To manage an underwriting unit, usually comprised of two or more market-facing sub-units, to aid in making appropriate underwriting decisions.
Job Accountabilities
Key Accountabilities
Manage market facing underwriters who proactively seek renewal and new account opportunities.

Identifies new growth opportunities with key distributors for areas of responsibility.

Ensure that accounts are qualified, and meet with the organization's appetite, balanced with sound business opportunity.

Along with underwriters in areas supervised, make agents/broker/customer and on-sight calls with a planned and well-prepared purpose.

Oversee negotiations of Terms & Conditions and closes deals.

Ensure cross-sell within areas of responsibility to increase product density with the account.

Provide continuous coaching on sales best practices.

Mentor staff to develop strong broker and client networks as related to industries underwritten by Business Unit.

Monitor Sales Funnel and Production Metrics of team.

Calculate Target Price accurately by utilizing underwriting tools appropriately.

Identify market trends and coverage's exposures that may impact business results. Work with actuarial to insure a proper rate / price structure.

Manage relationships with producers by conducting line of business, book of business, class and segment analysis to ensure profitability and growth.

Market company products and services through agency plant and brokerage community.

Support development and maintenance of agent/broker relationships to achieve profitable growth, market share, product mix, new business and account retention.

Improve customer relations, profitability and productivity by continually analyzing branch office´s new business, loss ratio, expense ratio, loss frequency, agency distribution, product mix to determine it´s impact on other business units.

Review agency books of business as well as profit/growth results and trends to recommend and implement action plans.

Business Travel, as required

Extended Hours during Peak Periods, as required

Maintain a Valid Driver's License, as required

Regular Predictable Attendance

Visibility in the Office, as requiredAdditional Job FunctionsBusiness Accountabilities

Translate business objectives into clearly defined business cases, costs or schedules, determining technical pricing in order to meet the aims of the underwriting business plan.

Lead the implementation of projects for a function or business area to deliver defined objectives with allocated resources and in timescales typically of less than one year.

Monitor and oversee portfolio exposure, taking appropriate action to ensure no limits have been breached and full compliance with relevant regulations.

Analyze key themes from data to determine exposure and set coverage and act as decision maker, when appropriate, in the resolution of dispute based on the impact on the organization.

Contribute to and implement agreed technical standard, controls, practices and procedures thereby maintaining integrity of underwriting function.

Develop and propose action plans for improvement in dealing with complex customer cases in response to business partner and customer feedback to enable the organization to meet their needs.

Provide expert advice within specialized area of underwriting to key stakeholders/customers in order to identify and deliver solutions that benefit the organization and their customers.

Use insights from customers, distributors and own technical expertise to develop new or enhanced propositions that meet customer needs.

Support the design and implementation of rating tools and methodologies to deliver value to customers within own area, ensuring they are commercially viable.

Develops less experienced members of the team/underwriting department to raise the capability levels of the organization.Performance Management Accountabilities

Manage and coach a team of professional and/or managerial employees.

Recruit and select employees to join team and determine when team members should be retained.

Establish objectives and set priorities for direct reports. Assess performance of direct reports at mid-year and year-end and implement development plans, and incorporate quality reviews on the performance assessments written by direct report managers.

Develop a people management strategy to optimize staff development and retention, and manage performance of team members, including ensuring team members comply with company policies and expectations and take appropriate action.

Provide regular, actionable coaching and feedback to employees to review progress, recognize accomplishments, support development and/or improve performance.
Education/Experience Required
High School Diploma or Equivalent and 7 or more years of experience in the Underwriting or Market Facing area within the Commercial Insurance industryOR

High School Diploma or Equivalent and 14 or more years of experience in the Claims or Underwriting Support area within the Commercial Insurance industryOR

Zurich Certified Insurance Apprentice including an Associate Degree and 5 or more years of experience in the Underwriting or Market Facing area within the Commercial Insurance industryOR

Zurich Certified Insurance Apprentice including an Associate Degree and 12 or more years of experience in the Claims or Underwriting Support area within the Commercial Insurance industryAND

2 or more years of management experiencePreferred

Bachelors Degree

CPCU

Advanced knowledge of product lines and insurance industry

Excellent communication skills

Excellent skills in relationship building

Strong presentation skills

Results oriented
Additional Information
Imagine working for a company that truly cares about their employees, customers, stakeholders, and communities they serve. Imagine working for a values-driven organization that has the ambition and desire to be the best global insurance provider in the world. Zurich is that place where 55,000 employees across approximately 200 countries and territories are all focused on helping people and helping companies protect what is truly most important to them. We are a values-driven organization that takes pride in the work that we do every day and we have the ambition to be the best global insurer in the world.
Zurich is committed to providing a diverse, inclusive and barrier-free environment resulting in an accessible organization for employees, customers, and other parties who interact with, or on behalf of, Zurich. We strive to achieve a workplace free of discrimination of all forms, including discrimination on the basis of physical or mental disability, or medical condition. If you are interested in a job opportunity, please advise if you require an accommodation, so we can work with you to provide a more accessible process.
Primary Location: Canada-Ontario-Toronto
Other Locations: Canada
Schedule Full-time
Travel Yes, 10 % of the Time
Job Posting 09/14/20
Unposting Date Ongoing
Req ID: 2000055I
It is the Policy of Zurich in North America, as an equal opportunity employer, to attract and retain the best-qualified individuals available, without regard to race/ethnicity, color, religion, gender expression, genetic information, national origin, sex, gender identity, sexual orientation, marital status, age, disability or protected veteran status.