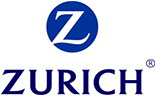 Job Information
Zurich NA

VP, Head Of Pricing

in

Toronto

,

Ontario
VP, Head Of Pricing
Description
Job Summary
Acts as the lead actuary of assigned Line of Business or Business Unit and as a member of the local management team providing business insight to Business Unit leadership. Leads a team with responsibility for managing the reserving or pricing process for the assigned line(s) or Business Unit and is responsible for ensuring the quality of data used as well as ensuring the governance supporting the data quality assurance process is applied and adhered to.
Job Accountabilities
Key Accountabilities:
RESERVING specific
Lead reserving activities, portfolio profitability management, reinsurance analyses, or the support of market-facing business units in the most complex environments and lines of business.

Coordinate, prepare and perform actuarial analyses including loss and premium projections, consultation on actuarial models, or capital modeling.

Support Finance, market-facing business units, Claims, Risk, Capital Management, and other functions on reserving and strategic business decisions.

Provide consultation, direction, and technical expertise on actuarial models and risk issues.

Ensure that the claims provisioning processes for assigned Business Unit(s) are appropriately governed in accordance with Group, Regional, and Local regulatory policies.
PRICING specific
Lead the pricing of new/renewal business and development of effective pricing/rating structures in the most complex environments and lines of business.

Manage profit margins on new and renewal business and lead analyses related to tracking and improving portfolio performance.

Coordinate, prepare and perform actuarial analyses including trend analyses, reinsurance analyses and analyses of loss and expense reserves, as it relates to pricing adequacy and strategic direction.

Collaborate with and influence Market Facing and Product Underwriting on strategic portfolio and individual account pricing decisions.

Provide consultation, direction, and technical expertise on actuarial models and risk issues.

Lead the design, testing and maintenance of pricing models and tools.

Interface with regulators and auditors on pricing issues.

Remain current with regulatory/market conditions and apply this knowledge in pricing.

Take a lead role in pricing accounts, performing risk transfer analysis, and reviewing collateral needs.

May interact with external customers and clients through the pricing of large, complex products and individual accounts.

Business Travel, as required

Extended Hours during Peak Periods, as required

Pass Applicable Actuarial Exams, as required

Regular Predictable Attendance
Additional Job Functions:
Local/Business Unit oversight of all Line Of Businesses or Regional oversight of multiple Line Of Businesses.

Provide thought leadership on portfolios or global actuarial issues with a moderate to high level of complexity / diversity.

Lead a team of 4 to 10 with 4 direct reports. May have more than one reporting level.

Deputize for the chief pricing actuary, chief reserving actuary or other superior as needed.

Volunteer and network with local Actuarial and/or leadership organizations to increase professional profile and Zurich's presence.

Adhere to professional standards of practice as defined by the relevant local actuarial society, regulatory body, or other governing body.
Business Accountabilities
Lead team in providing professional actuarial support and advice to the regional chief pricing actuary or chief reserving actuary and to the actuarial business partners including insights into underlying performance and implications for the business.

Individually responsible for reserving or pricing of complex or specialty lines through providing the highest level of actuarial advice, in order to ensure profitable new business/renewals, and highly informed and stable reserving.

Ensure that data, methodology and processes used in analyses are such that outputs meet the required quality; opine on the flow and quality of relevant data, working cross functionally to ensure required quality and granularity is available for analyses.

Assess the effectiveness of internal processes and participate in bringing recommendations to Virtuous Circle and Zurich Profitability Review/performance assessment processes in order to drive improvements for own area.

Develop improvements to processes and standards in order to increase consistency with internal Zurich actuarial policies and guidance and, where relevant, compliance with regulations.

Conduct analyses and provide high quality actuarial advice to enable business critical decisions to be made related to mergers & acquisitions and/or special projects that are outside of normal business as usual or geographic responsibilities.

Complete complex actuarial activities to develop risk based capital models and conduct parameterization and allocation activities.

Drive the research of best actuarial practice, and review/analyze current practice area to support senior management in developing and improving processes and systems.

Make informed actuarial recommendations based on professional judgment and experience; effectively challenge and/or escalate issues within business decisions or processes that are not able to be supported from an actuarial standpoint.

Significant responsibility for the recruitment, training, mentoring and professional development of actuarial staff; work with direct reports to formulate actionable Individual Development Plans.
Job Qualifications
Basic Qualifications:
Bachelors Degree in Mathematics/Statistics or Actuarial Sciences and 10 or more years of experience in the Actuarial area
AND
FCAS or equivalent international certification
OR
Bachelors Degree in Mathematics/Statistics or Actuarial Sciences and 15 or more years of experience in the Actuarial area
AND
ACAS or equivalent international certification
AND
Preferred Qualifications:
People management experience

Experience in multiple functional areas (pricing, reserving, capital management) and knowledge/skills reflective of a senior practitioner

Strong verbal and written communication skills
Additional Information
Imagine working for a company that truly cares about their employees, customers, stakeholders, and communities they serve. Imagine working for a values-driven organization that has the ambition and desire to be the best global insurance provider in the world. Zurich is that place where 55,000 employees across approximately 200 countries and territories are all focused on helping people and helping companies protect what is truly most important to them. We are a values-driven organization that takes pride in the work that we do every day and we have the ambition to be the best global insurer in the world.
Zurich is committed to providing a diverse, inclusive and barrier-free environment resulting in an accessible organization for employees, customers, and other parties who interact with, or on behalf of, Zurich. We strive to achieve a workplace free of discrimination of all forms, including discrimination on the basis of physical or mental disability, or medical condition. If you are interested in a job opportunity, please advise if you require an accommodation, so we can work with you to provide a more accessible process.
Primary Location: Canada-Ontario-Toronto
Schedule Full-time
Travel No
Job Posting 03/19/20
Unposting Date Ongoing
Req ID: 200002OD
It is the Policy of Zurich in North America, as an equal opportunity employer, to attract and retain the best-qualified individuals available, without regard to race/ethnicity, color, religion, gender expression, genetic information, national origin, sex, gender identity, sexual orientation, marital status, age, disability or protected veteran status.