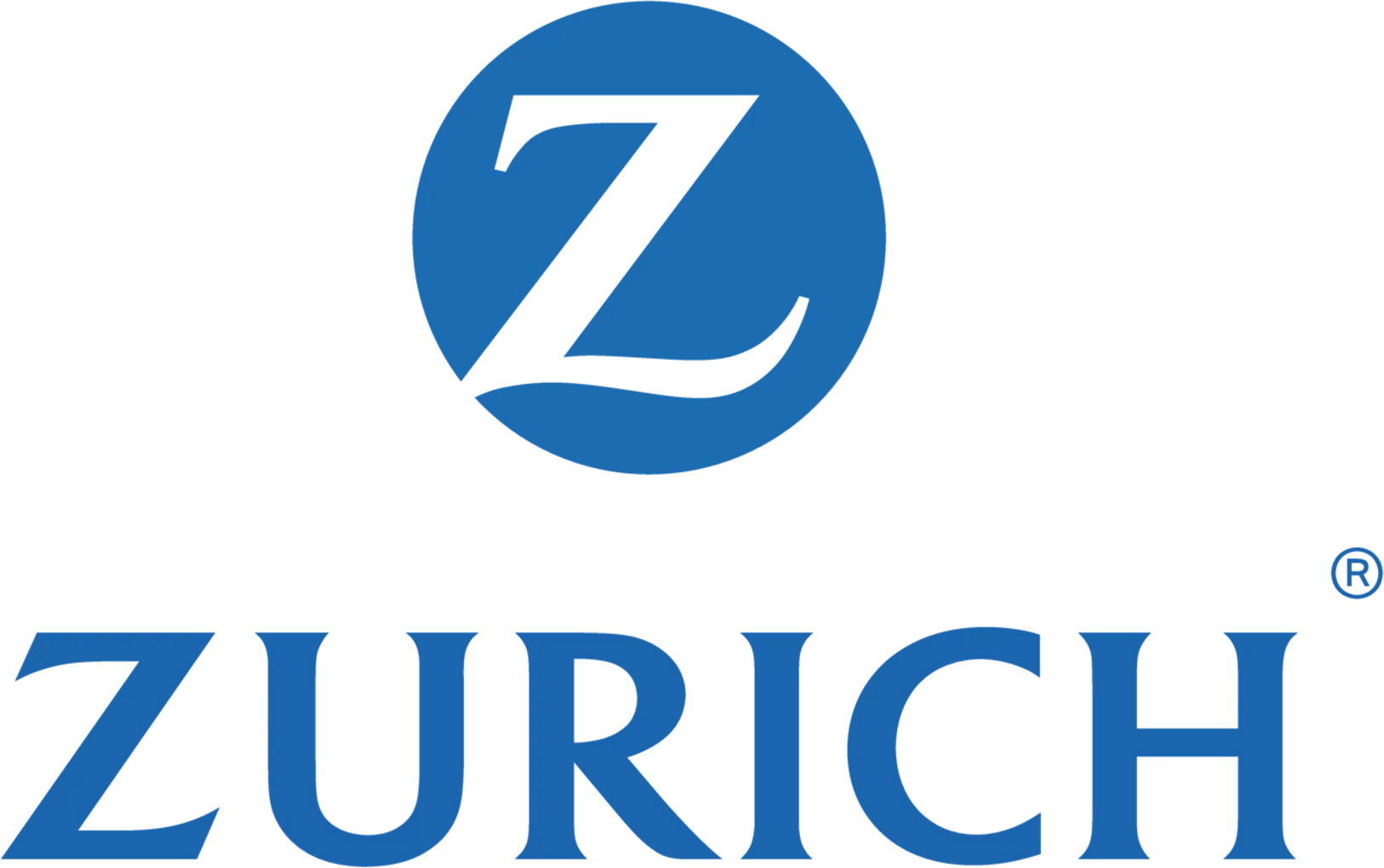 Job Information
Zurich NA

Sr. IT Auditor

in

Toronto

,

Ontario
Sr. IT Auditor
107542
The opportunity
Are you looking for a caring, collaborative, values-driven workplace with inspiring teammates and leaders? Do you have the ambition and desire to be the best and thrive at the most impactful global insurance provider in the world? Look no further than Zurich Canada.
Zurich Canada is currently looking for a Sr IT Auditor.
Being a Sr IT Auditor at Zurich means being part of a community of internal auditors with a common purpose: to keep Zurich safe. We are an international team of 200+ colleagues from 33 different nationalities, working as one function from Toronto to Sydney! Together, we look to bring our skills, capabilities, and unique strengths to provide real insights to our stakeholders. We are working to be the best we can at spotting danger for our company; continuously trying, with a fail-fast, learn-fast mindset to get better and better at what we do.
We are on a journey to transform our way of working, to be more agile and fit for whatever the future brings, with increased autonomy and faster decision-making. We believe that a clear common purpose, promoting authenticity of individuals and creating a learning environment will help our teams bring their best. We can't promise it will always be an easy journey and it may feel uncomfortable at times, but it will be an authentic and fulfilling one.
This is a unique opportunity to build your knowledge and experience for the future in a supportive environment where your voice matters.
Up for a challenge? Interested in being part of this? We would love to hear from you!
What you will do:
As a Senior IT Auditor, you will be responsible for providing insights to the business through the execution of audit projects. With the support of Senior Auditors and the Audit Manager, you will develop an understanding of the business and its risks, co-develop audit approaches, and report audit outcomes. You will interact with your immediate team based in Toronto, as well as the IT Audit Team across North America, and our teams across Europe, Latin America and Asia-Pacific. This opportunity offers an international learning platform where you will share audit experience and knowledge, learn about new audit approaches, and help build your career. How you will make an impact.
Developing your own knowledge, business awareness and building strong stakeholder relationships.
Keeping the business safe by working on local and global audits, working together with the Audit Manager and IT Audit teams in determining the audit scope, risks to be addressed, and most appropriate audit techniques to utilize (including data analytics)
Taking ownership of your audit work, applying your professional judgment, documenting, and reporting results in line with Group Audit standards and methodologies.
Involvement in influencing the business by agreeing on actions and delivering the final audit report, with support from the Audit Manager, and the Senior Manager when needed.
Contributing to the global Group Audit team through sharing technical knowledge and engaging in continuous learning and development.
Investigate audit data, processes and practices in accordance with established audit procedures to identify potential or actual compliance issues and recommend appropriate action.
Independently collate and analyze audit data using pre-determined tools, methods and formats and make recommendations to support the audit team´s decision making process.
Conduct regular reviews of customer service provided during audit delivery in order to identify shortfalls and recommend actions to improve performance.
Analyze audit information and provide insights to business/team stakeholders on the soundness of risk management and internal controls to ensure adherence to regulatory requirements.
Document audit results in line with Group Audit standards, support finalization of audit reports, and implementation of corrective actions in order to ensure achievement of the Group Audit plan and enhancements in business/segment processes or systems.
Conduct regular audit project reviews against Group Audit standards in order to identify and mitigate any risks to project success.
What you bring to the table:
Job Qualifications
Required:
Bachelor's Degree and 4 or more years of experience in IT audit or IT control
OR
High School Diploma or Equivalent and 4 or more years of experience in IT audit or IT control 
OR 
Zurich Certified Insurance Apprentice including an associate degree and 2 or more years of experience in IT audit or IT control. 
Hold, or be pursuing, one or more of the following professional certifications: Certified Information Systems Auditor (CISA), Certified Internal Auditor (CIA), Certified Public Accountant (CPA), or other information technology or data analytics related designations.
*Preferred: *
IT Audit experience in insurance or financial services (3+ Years)
IT Audit or work experience in one or more of the following areas: cloud security and privacy; IT platforms; data management; data analytics; cybersecurity; network security.
Ability to interact with stakeholders from all seniority levels and build business relationships.
Passion and enthusiasm to continue to grow yourself and others around you.
Experience in/ willingness to learn Data Analytics.
Master's or bachelor's degree in information technology, Operations or Information Systems.
Strong analytical skills.
Strong team player skills.
Strong written and verbal communication including presentation skills.
Excellent project management skills, ability to organize own tasks and deliver on time to high-quality standards.
Proficiency in Microsoft Office.
Our Culture:
At Zurich, we are proud of our culture. We are passionate about Diversity, Inclusion, Equity and Belonging (DEIB). We want you to bring your whole self to work, and we want our employees to be reflective of the communities in which we live and work. Our DIEB initiatives are creating an environment where everyone feels welcome.
We have a collaborative culture where diversity of thought is valued. We value your input and strive to give our employees the tools they need to make an impact.
We care about our employees' well-being and offer a comprehensive health/benefits plan with varying levels of coverage to suit your specific needs and a competitive total compensation package.
We understand how important it is to rest, recharge and do the things you love. At Zurich, all employees receive a minimum of four weeks of vacation per year to do just that.
We also understand that employees require time off for personal reasons. Maybe you have an appointment during a workday, a cultural or religious holiday you would like to observe, or you need time off to focus on your mental health. Zurich employees receive four personal days per year to be used at their discretion.
We are committed to continuous improvement, and offer access to a comprehensive range of training and development opportunities.
We care about our communities. Our communities are where our customers, people, and shareholders live and work. While we can be proud of the contribution to society Zurich makes through our core business of insurance, we must also give back to our communities through our talent, time and resources.
We have won numerous awards for our workplace culture. We are proud to be one of Greater Toronto's Top Employers and to have received Insurance Business Canada's 5-Star Diversity, Equity and Inclusion Award.
Make a difference. Be challenged. Be inspired. Be supported. Love what you do. Work for us. 
About Us
Zurich Canada is part of the Zurich Insurance Group, a multi-line insurer with approximately 55,000 employees worldwide serving customers in global and local markets. Zurich Canada has been a leading insurance provider serving mid-sized and large companies, including multinational corporations, in the Canadian commercial market for 100 years. With over 500 employees in offices across the country, Zurich offers the global strength of a top insurance provider combined with in-depth knowledge of industries and local markets. Zurich Canada aspires to be risk management professionals' first choice as their premier partner to help meet the risk challenges of today and tomorrow. Read more at www.zurichcanada.com.
A future with Zurich
Now is the time to move forward and make a difference. At Zurich, we want you to share your unique perspectives, experiences and ideas so we can grow and drive sustainable change together. As part of a leading global organization, Zurich North America has over 148 years of experience managing risk and supporting resilience. We are a leading provider of commercial property-casualty insurance solutions and a wide range of risk management products and services for businesses and individuals. Today, we serve more than 25 industries, from agriculture to technology and insure 90% of the Fortune 500®. Our growth strategy is not limited to our business. As an employer, Zurich strives to provide ongoing career development opportunities and foster an environment where voices are diverse, behaviors are inclusive, actions drive equity, and our people feel a sense of belonging. Be a part of the next evolution of the insurance industry. Join us in building a brighter future for our people, our customers and the communities we serve.
As a global company, Zurich recognizes the diversity of our workforce as an asset. We recruit talented people from a variety of backgrounds with unique perspectives that are truly welcome here. Taken together, diversity and inclusion bring us closer to our common goal: exceeding our customers' expectations. Zurich is committed to providing a diverse, inclusive and barrier-free environment resulting in an accessible organization for employees, customers, and other parties who interact with, or on behalf of, Zurich. We strive to achieve a workplace free of discrimination of all forms, including discrimination on the basis of physical or mental disability, or medical condition. If you are interested in a job opportunity, please advise if you require an accommodation, so we can work with you to provide a more accessible process.
Zurich does not accept unsolicited resumes from search firms or employment agencies. Any unsolicited resume will become the property of Zurich Canadian Holdings Limited. If you are a preferred vendor, please use our Recruiting Agency Portal for resume submission.
Only applicable for Canada: For Zurich Canada's commitment to diversity and accessibility pleaseclick here (https://www.zurichcanada.com/en-ca/about-zurich/accessibility) .If you would prefer to not receive future electronic messages from Zurich Insurance Company Ltd's recruitment management system, please email your request to have your job profile deleted from the system by clickinghere (casl.opt.out.grms@zurich.com) . Zurich Insurance Company Ltd 100 King St., W., Suite 5500, Toronto, ON, M5X 1C9. www.zurichcanada.com
EOE Disability / Veterans