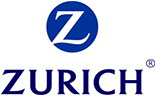 Job Information
Zurich NA

Reinsurance Senior Financial Analyst - Team Lead

in

Toronto

,

Ontario
Reinsurance Senior Financial Analyst - Team Lead
Description
Job Summary
This role will be heavily involved in supporting the transition of existing reinsurance activity to the new reinsurance system as part of our overall landscape project, along with providing input to the overall design of the new workflow.This position is responsible for handling complex reinsurance transactions, ensuring compliance with terms and conditions of the reinsurance agreements, proper accounting methodology, and departmental standard operating procedures. Responsible for team work flow governance, financial and performance analysis, complex issue resolution, and technical training.
Influencer Externally Focused - The job's core deliverables rely on influencing or negotiating with external contacts. Relationships typically involve successful collaboration on routine matters and/or with peer level clients and/or customers.
Job Qualifications
Basic Qualifications:
Bachelors Degree in Accounting or Finance and 6 or more years of experience in the Reinsurance area within the Insurance industry
OR
High School Diploma or Equivalent and 8 or more years of experience in the Reinsurance area within the Insurance industry
Preferred Qualifications:
CPA

CPCU

CFA

CTP

Advanced knowledge of reinsurance contracts

Advanced knowledge of reinsurance claim recoverable process and link to direct claim processing

Intermediate to advanced Microsoft Office skills

Technology experience related to one or more of the following areas: General ledger, financial reporting systems, Business Objects or other query tools

Strong verbal and written communication skills
Job Accountabilities
Key Accountabilities:
Analyze and apply proper accounting and operational procedure for complex reinsurance contracts.

Provide direction and/or perform proper calculations, recording, accounting, reporting, and settlement of complex reinsurance transactions.

Handle reinsurance claims of medium to high complexity as needed.

Provide or perform oversight for complex reinsurance related activity (e.g. commutations, deposit or retroactive accounting, clash cessions, complex multi-policy or multi-claim cessions, cessions with occurrence issues, etc.), identify issues, and coordinate resolution.

Communicate with supervisors, reinsurers, customers and high-level representatives from other departments (e.g. Claims, Actuarial, Finance).

Develop, prepare, analyze, or review complex internal or external reinsurance reports, financial statements, key performance indicators, premium plans, or scorecards.

Provide complex reinsurance agreement and individual transactional oversight responsibilities for team and vendor governance and oversight function.

Business Travel, as required

Extended Hours during Peak Periods, as required

Pass Applicable Exam/Licensing, as required

Regular Predictable Attendance
Additional Job Functions:
May handle reinsurance claims of medium to high complexity.

Lead project management efforts of cross-departmental initiatives.

Provide for own and/or oversight of others for review and updating of Standard Operating Procedures related to operational and governance functions.

Act as a subject matter expert with respect to the relationship between team work flows, key control elements, and administration of governance function, along with key dependencies and outputs created outside of Group Reinsurance processing.

Provide complex reporting analysis to resolve issues and inquiries through data query tools, including Business Objects.
Business Accountabilities
Provide expertise and insight into projects which improve processes, develop policies and generate innovation to

maintain regulatory compliance and/or deliver process or product enhancements.

Assess the effectiveness of internal process and identify opportunities for developing improvements in own area.

Provide technical reinsurance advice to support achievement of business plans and improve customer centricity.
Performance Management Accountabilities
Model behaviors that demonstrate commitment to corporate values.

Provide input into performance management discussions of project team members.

Coach and provide technical advice and counsel within and outside operating unit.

Provide guidance and support for team members.

Take action to manage own personal development and encourage others to do the same.
Additional Information
Imagine working for a company that truly cares about their employees, customers, stakeholders, and communities they serve. Imagine working for a values-driven organization that has the ambition and desire to be the best global insurance provider in the world. Zurich is that place where 55,000 employees across approximately 200 countries and territories are all focused on helping people and helping companies protect what is truly most important to them. We are a values-driven organization that takes pride in the work that we do every day and we have the ambition to be the best global insurer in the world.
Zurich is committed to providing a diverse, inclusive and barrier-free environment resulting in an accessible organization for employees, customers, and other parties who interact with, or on behalf of, Zurich. We strive to achieve a workplace free of discrimination of all forms, including discrimination on the basis of physical or mental disability, or medical condition. If you are interested in a job opportunity, please advise if you require an accommodation, so we can work with you to provide a more accessible process.
Primary Location: Canada-Ontario-Toronto
Schedule Full-time
Travel No
Job Posting 10/29/20
Unposting Date Ongoing
Req ID: 200004TV
It is the Policy of Zurich in North America, as an equal opportunity employer, to attract and retain the best-qualified individuals available, without regard to race/ethnicity, color, religion, gender expression, genetic information, national origin, sex, gender identity, sexual orientation, marital status, age, disability or protected veteran status.