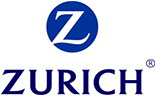 Job Information
Zurich NA

Quality Assurance Lead

in

Toronto

,

Ontario
Quality Assurance Lead
Description
Job Summary
This role leads the Quality Assurance function and will help in implementation/enhancements of manual and regression test plans. This role is responsible for leading a team in the creation, execution, and maintenance of test scripts (using HP tools set or similar) to ensure quality standards are achieved. This position also works in collaboration with Story team/technical testers to understand how changes in the software product affects maintenance of test scripts. This role helps product implementation team in meeting the quality objectives and making continuous improvements to maximize testing coverage and reduce testing cycle time.
Responsibilities
Create testing templates, metrics and maintain QA process consistency across all projects, on- and off-shore.

Plan, perform, monitor and lead software testing and QA activities for large-scale, complex projects.

Act as key point of contact for all QA aspects of releases, providing QA services and coordinating QA resources internally

Identify risks and mitigation strategies and develop long-term strategies for improved automation and system functionality.

Develop and maintain standards, tools, techniques and processes applicable to testing/automation and documentation.
Execute automation and performance tests using appropriate tool and defect management.
Contribute to application/solution development lifecycle process improvements. Review test strategies and test cases to ensure testing coverage for all projects.

Analyze impact to existing regression/automation suites and work with QA/Automation Developers to ensure test cases are updated based on impact analysis.

Responsible for development of automated test cases using tools like QTP, BTP, etc.

Integration development

Produce documentation of various test cases using tools like Atlassian (Jira and confluence) as well as HP Quality Center, BPT, etc.

Work closely with Project Manager or Release Manager to ensure a good understanding of the scope to be tested for a given Project or Release

Coordinate all Testing activities.

Estimate and review QA efforts as part of the overall development effort

Conduct root cause analysis and determine resolutions for any defects found in testing
Experience:
Qualified candidates possess a Bachelor of Science Degree in Computer Science, Information Technology, Management Information Systems, Business or another relevant field AND a minimum of 5 years relevant experience. Other requirements include:
7 years experience working in a QA role with min of 2 years as QA lead role in Agile/DevOps delivery models with Continuous Integration

Proven experience in documenting various test cases using tools like HP Quality Center, Atlassian

Proven experience in manual testing for web applications (frontend and backend), Web services, various other GUI applications (Mainframe, Java, etc..) and middleware's

Proven experience in design, development and maintenance of any smoke, functional, and regression test suits to ensure application code is functioning as designed.

Experience in Agile development methodologies preferable

Experience in P&C insurance domain, Guidewire product suite will be a plus

Excellent interpersonal and team skills

Demonstrated ability to apply learned knowledge and implement new technologies effectively

Demonstrated strong and effective verbal, written, and interpersonal communication skills in a team setting

Consistently demonstrates quality and effectiveness in work documentation and organization
Additional Information
Imagine working for a company that truly cares about their employees, customers, stakeholders, and communities they serve. Imagine working for a values-driven organization that has the ambition and desire to be the best global insurance provider in the world. Zurich is that place where 55,000 employees across approximately 200 countries and territories are all focused on helping people and helping companies protect what is truly most important to them. We are a values-driven organization that takes pride in the work that we do every day and we have the ambition to be the best global insurer in the world.
Zurich is committed to providing a diverse, inclusive and barrier-free environment resulting in an accessible organization for employees, customers, and other parties who interact with, or on behalf of, Zurich. We strive to achieve a workplace free of discrimination of all forms, including discrimination on the basis of physical or mental disability, or medical condition. If you are interested in a job opportunity, please advise if you require an accommodation, so we can work with you to provide a more accessible process.
Primary Location: Canada-Ontario-Toronto
Schedule Full-time
Travel No
Job Posting 10/30/20
Unposting Date Ongoing
Req ID: 2000069D
It is the Policy of Zurich in North America, as an equal opportunity employer, to attract and retain the best-qualified individuals available, without regard to race/ethnicity, color, religion, gender expression, genetic information, national origin, sex, gender identity, sexual orientation, marital status, age, disability or protected veteran status.