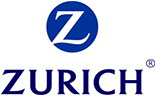 Job Information
Zurich NA

Network Engineer

in

Toronto

,

Ontario
Network Engineer
Description
Job Summary
We are looking for a full-time Network & Telecommunications Engineer. In this role, you will be responsible for performing and planning management and administration of technology in telecommunications and networking, working with team members to ensure technology is effectively supporting enterprise systems, sharing knowledge and providing mentoring to other IT associates.
Job Accountabilities
Sets strategic technology direction for management and administration key enterprise applications and technology infrastructure in support of high availability, capacity, and recoverability requirements.

Collaborates with a technical team responsible for data management, database administration, storage management, backup and recovery, performance monitoring and alerting, and/or computing infrastructure.

Serves at the management level as process manager for ITIL change, capacity, availability, service continuity, and/or configuration management processes.

Designs and supports complex, integrated, global Cisco based WAN, LAN & Data Center network solutions to meet business requirements or enhance performance of Garmin's infrastructure

Experienced in Network Access Control (NAC) deployments and administration, specifically Cisco ISE

Performs and evaluates costs analyses and vendor comparisons from small through large scale projects to ensure cost-effective and efficient operations

Experienced in WAN optimization strategies and configuration management

Measures feasibility of various approaches and makes recommendations

Continuously develop technical subject matter expertise on established and emerging systems and other network & technologies

Communicate effectively regarding system operations and environment changes

Adhere to regulatory requirements as dictated

Understands and avoids capacity, redundancy and health constraints of network systems

Ensures that all security requirements are met or exceeded

Provides technical input to solution development plans and concept documents

Demonstrates understanding of business impacts of issues and how they relate to IT owned solutions

Performs and plans major version upgrades

Design and implement effective monitoring of enterprise systems

Tunes systems using experience and deep knowledge of area

Foresees risks and communicates and mitigates those before problems arise

Experienced in preparing technical documentation covering deployment, installation, configuration, operational support and troubleshooting of Enterprise installations of WLAN/LAN & Data Center network infrastructure

Plans and manages technical projects involving other teams

Communicates technology effectively to non-technical associates and management

Recognizes and understands technology impacts within the business

Gives and receives feedback in a constructive manner

Resolves conflicts with little assistance

Contributes to technical research on new technologies, processes or procedures

Communicates effectively in written and verbal form in a cross-functional setting with business partners

Design and deploy functional networks (LAN, WLAN, WAN) that optimize for voice traffic quality and 24x7x365 availability

Configure and install software, servers, routers and other network devices

Pro-actively monitor network performance and integrity

Resolve issues that other tiers of support have escalated by troubleshooting cloud and local infrastructure, including rotations for support overnight and on the weekends

Coordinate communication and collaborate with the product engineering teams and IT teams for maintenance and during outages

Automate tasks for health monitoring, security monitoring and maintenance as much as possible.

Help implement new intrusion detection systems and continue to test and improve existing security measures, like access authentication, internal firewalls, etc.

Communicate with first tier support and users when needed to help troubleshoot and provide updates on issues.

Create and maintain complete technical documentation of our network topology, our Disaster Recovery and troubleshooting processes

Suggest improvements to network performance, capacity and scalability, particularly with respect to voice traffic quality.
Job Qualifications
Qualified candidates possess a Bachelor of Science Degree in Computer Science, Information Technology, Management Information Systems, Business or another relevant field AND a minimum of 5 years relevant experience. Other requirements include:
Demonstrated ability to apply learned knowledge and implement new technologies effectively

Demonstrated strong and effective verbal, written, and interpersonal communication skills in a team setting

Consistently demonstrates quality and effectiveness in work documentation and organization

6 years industry-related experience as a Senior Network Engineer or Network Administrator

Solid background in network operating systems, in particular Cisco iOS, administration and architecture

Strong experience with installing, maintaining and improving network hardware, such as L3 routers, L2 switching, wiring, WLAN,etc)

In-depth understanding of communication protocols (mainly TCP/IP) and routing protocols (e.g. VRRP, CARP, BGP, OSPF)

Experience with VoIP SIP traffic, and optimization of networks for voice quality

Familiarity with access control models and network security

Experience with network diagnostic, monitoring and analysis tools

Solid understanding of network operating systems (pfSense, Cisco IOS)

Working knowledge of Linux and Microsoft operating systems on both dedicated or virtual server platforms (e.g. VMware)

Sharp troubleshooting skills

Ability to work independently

Familiarity with Telephony PBX systems a plus (e.g. Avaya, Microsoft Teams, Genesys, etc)

Professional certification (e.g. CCNP, CCDP) a plus
Additional Information
Imagine working for a company that truly cares about their employees, customers, stakeholders, and communities they serve. Imagine working for a values-driven organization that has the ambition and desire to be the best global insurance provider in the world. Zurich is that place where 55,000 employees across approximately 200 countries and territories are all focused on helping people and helping companies protect what is truly most important to them. We are a values-driven organization that takes pride in the work that we do every day and we have the ambition to be the best global insurer in the world.
Zurich is committed to providing a diverse, inclusive and barrier-free environment resulting in an accessible organization for employees, customers, and other parties who interact with, or on behalf of, Zurich. We strive to achieve a workplace free of discrimination of all forms, including discrimination on the basis of physical or mental disability, or medical condition. If you are interested in a job opportunity, please advise if you require an accommodation, so we can work with you to provide a more accessible process.
Primary Location: Canada-Ontario-Toronto
Schedule Full-time
Travel Yes, 5 % of the Time
Job Posting 03/23/20
Unposting Date Ongoing
Req ID: 200002D5
It is the Policy of Zurich in North America, as an equal opportunity employer, to attract and retain the best-qualified individuals available, without regard to race/ethnicity, color, religion, gender expression, genetic information, national origin, sex, gender identity, sexual orientation, marital status, age, disability or protected veteran status.