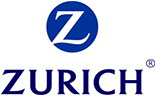 Job Information
Zurich NA

Guidewire Developer

in

Toronto

,

Ontario
Guidewire Developer
Description
Job Summary
Seeking a Senior Guidewire developer to join our development team. Working as part of our dynamic Policy center development teams using Guidewire, they will be using Guidewire studio and/or IntelliJ studio to work on assigned integration development tasks including creating reusable GW based frameworks, identify/code fix performance issues and write code in GOSU/Java for configuration work and/or integration development.
5 Years of GW PolicyCenter Configuration experience with good exposure to SDLC and Java EE

Experience with full SDLC and appreciation for Iterative (Agile) development lifecycle as used in GW implementations

Hands on GW Implementation Proficiency and Experience in GW Configuration Development - Expertise configuring and developing several areas of PolicyCenter – Policy Transactions/Job Configuration, Experience implementing multiple LOBs, Product Modelling, Quoting, Rating Management, Reinsurance Management, Forms Management, Policy Revisioning, UW Authority, Account Management, Contacts, Locations, User Management, Producer Management and PolicyCenter Administration

Experience in GW Configuration Development (Expertise in GOSU, Rules Engine, Data Model, PCF, Wizards, Workflow, Activity and Product Model development)

Experience with XML, GUnit, Jenkins, GIT/Subversion/TFS, Code Coverage and Code Scan Plugin/Tools

Leadership – Assertive, Sharp with ability to inspire, bring out the best in individuals and develop a strong configuration team to deliver quality configurations

Excellent communication skills, Onsite – Offshore co-ordination

P&C Insurance Industry and Domain Knowledge

Large Scale System Delivery Experience preferably for Policy Administration and/or Claims Systems

Experience estimating and planning Large Scale System Implementations

At least 2 years of experience at least one large Business Integration effort and project team through all phases of the project lifecycle from scoping and planning, requirements gathering, design, development, testing,

Expert Level Guidewire/Java Developers with Guidewire Policy Center, preferably on version 10.

Previous experience configuring the Guidewire Toolset

Experience working directly with Guidewire Policy Center for Commercial Lines

Strong Object Oriented Analysis and Programming experience

Working experience in Agile and DevOps tools: JIRA, Git, Bamboo (SVN and Jenkins are assets)

Strong Java Skills

Strong Java J2EE developer (preferably Java 8)

Must have 5-8 years of applied java development experience

Must have Web service experience / SOA

Strong integration development experience

Must have a Strong JMS/Queue development experience

Strong Database experience – MS SQL Server

Experience with analysis and resolution of Guidewire or other application performance issues

Must have a strong experience with XML and JSON

Hands on technical expertise specifically related to Integration to complex legacy mainframe applications
Additional Information
Imagine working for a company that truly cares about their employees, customers, stakeholders, and communities they serve. Imagine working for a values-driven organization that has the ambition and desire to be the best global insurance provider in the world. Zurich is that place where 55,000 employees across approximately 200 countries and territories are all focused on helping people and helping companies protect what is truly most important to them. We are a values-driven organization that takes pride in the work that we do every day and we have the ambition to be the best global insurer in the world.
Zurich is committed to providing a diverse, inclusive and barrier-free environment resulting in an accessible organization for employees, customers, and other parties who interact with, or on behalf of, Zurich. We strive to achieve a workplace free of discrimination of all forms, including discrimination on the basis of physical or mental disability, or medical condition. If you are interested in a job opportunity, please advise if you require an accommodation, so we can work with you to provide a more accessible process.
Primary Location: Canada-Ontario-Toronto
Schedule Full-time
Travel No
Job Posting 10/30/20
Unposting Date Ongoing
Req ID: 2000069F
It is the Policy of Zurich in North America, as an equal opportunity employer, to attract and retain the best-qualified individuals available, without regard to race/ethnicity, color, religion, gender expression, genetic information, national origin, sex, gender identity, sexual orientation, marital status, age, disability or protected veteran status.