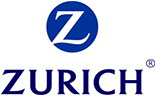 Job Information
Zurich NA

Director, IT Operations

in

Toronto

,

Ontario
Director, IT Operations
Description
Job Summary
As the Director of IT Operations, you will lead IT Operations to ensure our technology infrastructure and operations are reliable, available, scalable and secure. You will work daily with the business, IT team and technology partners in a hybrid cloud/onsite architecture to ensure high availability to support our business.
Job Accountabilities
Building the organization's technology strategy and roadmap including

Infrastructure: provide a high performing, reliable, energy and cost-efficient environment to run IT services including utilization of cloud environment

Information/Data: maintaining integrity, availability, and accuracy of business data; developing the environment for ongoing data and analytics capabilities

Security: protect confidentiality, integrity and availability of information by establishing physical and logical controls

Platform/Application: deliver the required business functionality with lower total cost

Sourcing: procure services with the right quality, at the right price with right controls

Interacting with the global IT Operations to ensure alignment and proper deployment of our technology needs

Working in support of business development needs with the Head of IT to deliver on new forms of delivery and value for customers/brokers

Address other major needs to support growth including governance, operating model, architecture, processes, internal capabilities, external partners, etc.

Develop & execute a multi-year roadmap to increase our reliability, agility and security while reducing our complexity & maintenance burden. Need to consider cloud, managed services and automation

Responsible for overseeing our Disaster Recovery plan and tests to support overall Business Continuity

Identification and implementation of cost optimization opportunities leveraging our scale

Experience in implementing and managing hybrid Cloud deployments, with best practices and procedures to accommodate hybrid infrastructure operations

Knowledge of containerization, virtual machines, and experience with agile principles and practices preferably supporting DevOps and application development teams

Experience establishing modern monitoring frameworks and toolsets with dashboards, metrics and reporting across all core I&O areas as well as for end-to-end application performance and end-user experiences

Demonstrated ability to improve overall service levels and manage a supporting scorecard with key metrics to measure our service offerings

Experience building strategic vendor partnerships, managing large contracts, renewals and RFPs. Responsible for Infrastructure vendor and contract management including negotiation of renewals and key contracts

Responsible for successful delivery of infrastructure & operations initiatives on schedule and budget with high quality. Ensuring cost-effective delivery of IT services and able to respond with agility to changing business priorities

Develops and govern the annual operating and capital expenditure budget, lead infrastructure cost optimization initiatives and manage expenses to stay within plan

Represent the Technology division in various audits by regulatory entities
Job Qualifications
10 years progressive IT experience, with at least 6 years of directly managing international IT infrastructure and workforce; experience working with managed service providers is preferred

Bachelor's Degree required

Working knowledge of the underlying technical underpinnings of networks, MS Exchange, storage solutions, VoiP phones and managing complex enterprise systems is required; experience with complex integrations and cloud architecture is desired

Strong international experience in deploying regional solutions, extending enterprise solutions globally, supporting users internationally, understanding international security concerns and regulations

Ability to think strategically while at the same time display the ability to understand enough detail to work with and guide service providers, staff and vendors to manage the day to day activities of the organization

Has a strong technical vision and knowledge of industry trends and directions that can help the team and organization make good tactical and long range decisions and choices

Deep knowledge of change management, root cause analysis, problem solving, technical project management, resolving production outages/impacts, and implementing permanent resolutions for issues

Strong written and oral communication skills

Fiscally responsible with experience in managing budgets, vendor negotiations, and streamlining services
Additional Information
Imagine working for a company that truly cares about their employees, customers, stakeholders, and communities they serve. Imagine working for a values-driven organization that has the ambition and desire to be the best global insurance provider in the world. Zurich is that place where 55,000 employees across approximately 200 countries and territories are all focused on helping people and helping companies protect what is truly most important to them. We are a values-driven organization that takes pride in the work that we do every day and we have the ambition to be the best global insurer in the world.
Zurich is committed to providing a diverse, inclusive and barrier-free environment resulting in an accessible organization for employees, customers, and other parties who interact with, or on behalf of, Zurich. We strive to achieve a workplace free of discrimination of all forms, including discrimination on the basis of physical or mental disability, or medical condition. If you are interested in a job opportunity, please advise if you require an accommodation, so we can work with you to provide a more accessible process.
Primary Location: Canada-Ontario-Toronto
Schedule Full-time
Travel Yes, 5 % of the Time
Job Posting 03/23/20
Unposting Date Ongoing
Req ID: 200002D3
It is the Policy of Zurich in North America, as an equal opportunity employer, to attract and retain the best-qualified individuals available, without regard to race/ethnicity, color, religion, gender expression, genetic information, national origin, sex, gender identity, sexual orientation, marital status, age, disability or protected veteran status.