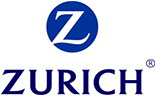 Job Information
Zurich NA

*Senior Auditor

in

Schaumburg

,

Illinois
**\
Description
ZNA Services (Schaumburg, IL) seeks a Senior Auditor to support the delivery of moderately complex audit plans through the execution of audit engagements, including determination of scope, risk assessment, controls testing and documentation of audit results in line with Group Audit standards, with limited supervision. Specific duties include: provide feedback to lead auditor or directly monitor audit cycle time and budget of hours; hold or attend Opening Meetings with stakeholders to present the audit scope and timeline, as well as and obtain information about key contacts, risks already identified and action plans in progress to mitigate them; perform data analytics; perform fact-find to understand business, identify risks and controls in place; perform or support performance of risk-assessment and preparation of audit program; perform tests over controls according to audit program; document and validate findings; hold or attend Closing Meetings with stakeholders; write or provide support to write and issue audit reports; document audit in the audit system; monitor action plans' implementation, re-test and close issues; fill engagement level assessments (ELA) of staff is supporting the audit engagement; hold Relationship Management (RM) meetings with stakeholders; report RM information internally; participate on various competency groups and projects; participate on audit system's Local Champions initiatives; participate on annual planning exercise and dynamic planning; participate on entities' assessment; and participate on GA team meetings. Position requires travel within the U.S. and Canada.
Position requires a Bachelor's degree, or foreign equivalent, in Accounting, Finance, Business Administration, Marketing, or a closely related field of study, plus 5 years of experience in the job offered, or as a Senior Auditor, Internal Senior Auditor, or similar Finance or Accounting position. Specific experience must include: managing and executing the complete life cycle of an audit engagement; performing data analytics; monitoring timeline and budget of hours of audit engagements; performing risk assessment; performing tests to assess controls' design and operating effectiveness; communicating with key stakeholders throughout the audit engagements in order to understand the business, confirm risks, and agree on corrective actions to mitigate them; writing audit reports to senior level stakeholders; monitoring the implementation of corrective actions agreed; participating in annual audit planning; participating in special projects; attending relationship and committee meetings; and working in the P&C and Life Insurance industry. Must be willing to travel within the U.S. and Canada.
Full time position. Apply by submitting your resumes at Zurichna.com/en/careers, Job ID:200005I2
#LI DNI
Primary Location: United States-Illinois-Schaumburg
Schedule Full-time
Travel Yes, 10 % of the Time
Job Posting 09/15/20
Unposting Date Ongoing
Req ID: 200005I2
It is the Policy of Zurich in North America, as an equal opportunity employer, to attract and retain the best-qualified individuals available, without regard to race/ethnicity, color, religion, gender expression, genetic information, national origin, sex, gender identity, sexual orientation, marital status, age, disability or protected veteran status.