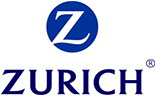 Job Information
Zurich NA

*Security Transformation Lead

in

Schaumburg

,

Illinois
**\
Security Transformation Lead**
Description
Zurich Services (Schaumburg, IL) seeks a Security Transformation Lead to serve as the program manager on a wide range of Global Information Security projects, which cross divisional lines and interface with outside vendors and business partners. This position will support the delivery of solutions that protect information against unauthorized disclosure, modification or loss. Responsibilities include driving the execution of security initiatives by deploying, configuring and supporting security technologies, identifying security requirements and ensuring that they are implemented, and providing assurance that implemented security controls are operating as designed. Specific responsibilities include: develop comprehensive project plans and drive the execution of these plans to ensure project success; assist in the rapid execution of information security initiatives by maintaining an appropriate level of prioritization, focus and persistence in an environment of significant change and growth; act as a project assurance representative on many projects simultaneously and ensure that project objectives are delivered on time and meet stakeholder expectations for quality; provides consistent follow through with the Business Manager and IT Project manager on issues/concerns to ensure appropriate visibility and escalation where needed; manage project task execution independently and gets all associated team members to deliver their tasks on time, both with and without direct authority; provide security subject matter expertise, evaluating proposals and recommending available solutions; assesses the security posture of applications and infrastructure using a variety of assessment tools and methodologies; manages a group of staff; Plans and controls day to day project tasks and budgets; leads a team of specialists who perform standard tasks; carries out managerial tasks such as resource management, development, talent management, performance management, compensation, retention, replacement and termination; analyze internal security and business needs and desired results and develops software solutions with responsibility for the delivery of software applications, with limited or no supervision; serve as an expert and knowledge source for the escalation of complex application design and development issues. Must be CISSP certified. Must be willing to travel on a quarterly basis within the U.S. and abroad.
Position requires a Bachelor's degree, or foreign equivalent, in Engineering, Electrical Engineering, Technology, Business in Information Technology or a closely related field plus 8 years of experience in the job offered, or as a Technology Analyst, ERS Specialist Senior Consultant, Program Manager, or similar Information Security experience. Specific experience must include 5 years of experience with each of the following: information systems development and delivery of information system solutions; information security; managing and directing a technical team, such as a software development team; Identity Management; Access Management; Role Based Access Control; User Access certification; Web Single Sign-on; Enterprise Directory Design or Federation; CA Siteminder; IBM Identity Manager; J2EE development; Java programming; Agile/Scrum development methodologies; Remedy or Service Now. Must also have 3 years of experience with each of the following: Oracle Identity Manager and Oracle Identity Analytics. In addition, experience must include: hands-on implementation experience; project management experience leading cross-functional teams; knowledge and experience in project governance, project reporting, risk management; experience with the software development lifecycle process; Incident, Change & Problem Management; experience in troubleshooting and documenting issues, gaps, and resolutions. Must be CISSP certified. Must be willing to travel on a quarterly basis within the U.S. and abroad.
Full time position. Apply by submitting your resumes at Zurichna.com/en/careers, Job ID: 190009QC
#LI DNI
Primary Location: United States-Illinois-Schaumburg
Schedule Full-time
Travel Yes, 10 % of the Time
Job Posting 02/13/20
Unposting Date Ongoing
Req ID: 190009QC
It is the Policy of Zurich in North America, as an equal opportunity employer, to attract and retain the best-qualified individuals available, without regard to race/ethnicity, color, religion, gender expression, genetic information, national origin, sex, gender identity, sexual orientation, marital status, age, disability or protected veteran status.