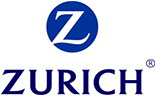 Job Information
Zurich NA

*Guidewire Configurator

in

Schaumburg

,

Illinois
**\
Description
Zurich (Schaumburg, IL) seeks a Guidewire Configurator for the Business and Information Technology team to configure the Guidewire Policy Administration system working in an Agile environment supporting the design, construction and implementation phases of the system. Guidewire Configurator will design multi-tier web applications involving complex integrations with vendor packages and develop and maintain GOSU for configuring Guidewire Policy Center applications. Specific job duties include: configure Guidewire Policy Center to make it specific to how Zurich does business, including configuring (changing) the Product Model, rating engine, forms inference, and screens to make the underwriting system specific to Zurich's needs; provide direction to and work with more junior team members; review codes to meet Zurich Policy Center standards; work with BA's, business SME's and technical resources to discuss requirements and system needs; document and implement programs according to installation standards and conventions; use Agile Central to document work in each sprint; and support implementation/training activities and troubleshoot system environmental issues. Position requires Guidewire PolicyCenter certification.
Position requires a Bachelor's degree, or foreign equivalent, in Computer Science, Computer Information Systems, or a closely related field of study, plus 6 years of experience in the job offered, or as a Senior Consultant or similar position. Must have 6 years of Guidewire experience. Specific experience must also include: using Guidewire rating engine; using Guidewire Product Model; working with Guidewire Policy Center Version 8 or greater; designing multi-tier web applications involving complex integrations with vendor packages; working with CM tools such as Agile Central (Rally) in an Agile environment; and working in the Commercial Insurance domain. Must have Guidewire PolicyCenter certification.
Full time position. Apply by submitting your resumes at Zurichna.com/en/careers, Job ID: 200003AA
#LI DNI
Primary Location: United States-Illinois-Schaumburg
Travel No
Relocation Available No
Job Posting 05/19/20
Unposting Date Ongoing
Req ID: 200003AA
It is the Policy of Zurich in North America, as an equal opportunity employer, to attract and retain the best-qualified individuals available, without regard to race/ethnicity, color, religion, gender expression, genetic information, national origin, sex, gender identity, sexual orientation, marital status, age, disability or protected veteran status.