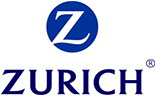 Job Information
Zurich NA

*Application Subject Matter Expert

in

Schaumburg

,

Illinois
**\
Application Subject Matter Expert**
Description
Zurich (Schaumburg, IL) seeks an Application Subject Matter Expert to provide support on the development of applications, including Azure Data Lake, Power BI, DataBricks, Alation and Data Warehouse applications by understanding the requirements of customers and recommending application performance improvements to ensure alignment of business requirements. Specific duties include: operations control, which involves conducting impact assessment of the systems for weekly operational activities, in managing and maintaining the Big Data environment, which entails the large volume of data primarily in regards to volume, velocity, and/or variability; lead role on installation and management of Azure Cloud and on-premise data platforms; maintaining ecosystem tools supporting data platforms such as ADLS, HDI, DataBricks, DataIKU, ESRI ArcGIS, Alation, IBM IGC, Domino Data Labs, Power BI, and other Big data platform tools; overseeing upgrades, patching, and enhancements to data platforms; and providing coordination with vendor platform administrators for daily operational management.
Position requires a 3 or 4 year Bachelor's degree, or foreign equivalent, plus 7 years of experience in the job offered, or as a Manager – Projects, Application Delivery Professional, or similar experience in the Application Design and Development area. Specific experience must include: ensuring Operational delivery of applications existing on Cloud Platforms; ensuring application stability due to Data Center and Cloud Platform changes; End-to-End Solutions Architecture for Data Warehouse (DW) and DataLake projects; Cloud landscape - configurating applications on cloud environment as well as Data transformation to cloud using Microsoft AZURE; building Data Analytics, Visual Reports, Dashboards, and KPI scorecards using Power BI; Design and Development of Data Warehouse (DW) and DataLake projects using multiple ETL and Reporting tools including Informatica, SAP Business Objects, Hadoop, and Hive; Design and Development of Customer Master Data Management and Data enrichment process for Insurance domain; managing multiple platforms including SAS, Netezza, IBM DB2, Informatica, Autosys, and Mulesoft; Subject Matter Expert (SME) in Reinsurance Landscape; Operational Management for Data Management applications; Insurance Industry knowledge to document business requirements in technical terms; Change and Configuration Management in ServiceNow (SNOW); and External Audit participation with SOC1 and SOX compliance applications.
Full time position. Apply by submitting your resumes at Zurichna.com/en/careers, Job ID: 200003FA
#LI DNI
Primary Location: United States-Illinois-Schaumburg
Travel No
Relocation Available No
Job Posting 05/15/20
Unposting Date Ongoing
Req ID: 200003F5
It is the Policy of Zurich in North America, as an equal opportunity employer, to attract and retain the best-qualified individuals available, without regard to race/ethnicity, color, religion, gender expression, genetic information, national origin, sex, gender identity, sexual orientation, marital status, age, disability or protected veteran status.